CHC43015 - Certificate IV in Ageing Support (Release 2)
CRICOS Code:0100354
Course Duration: Domestic Student - 40 Tuition Weeks (Students need to complete job placement and all 18 units) International Student - 52 Weeks (40 Tuition Weeks plus 12 Weeks Break)
*Domestic Student: UCA is a Centerlink approved provider (DHS Code: 2R207) for Youth Allowance, Austudy and Pensioner Education Supplement student payment for this course. You may be able to apply for student payment from Services Australia. Please visit Services Australia to check your eligibility.
** Students in NSW: UCA is a NSW Smart and Skilled provider. You may be able to apply for subsidised payment from Smart and Skilled NSW. Please visit Smart and Skilled Information to check your eligibility.
This qualification reflects the role of support workers who complete specialised tasks and functions in aged services; either in residential, home or community based environments. Workers will take responsibility for their own outputs within defined organisation guidelines and maintain quality service delivery through the development, facilitation and review of individualised service planning and delivery. Workers may be required to demonstrate leadership and have limited responsibility for the organisation and the quantity and quality of outputs of others within limited parameters. To achieve this qualification, the candidate must have completed at least 120 hours of work as detailed in the Assessment Requirements of the units of competency.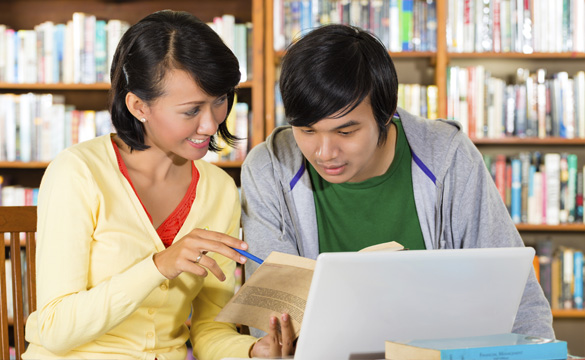 Download International Student Application Form
Download Domestic Student Application Form
Download Student Handbook
Employment Pathway
Job roles and titles vary across different industry sectors. Possible job titles relevant to this qualification include:
Care Supervisor
Care Team Leader
Day Activity Worker
Hostel Supervisor
Personal Care Worker
Accommodation Support Worker
Pathways from the qualification
After Completing CHC43015 Certificate IV in Ageing Support,students may articulate into further study of the Diploma of Community Services or other Diploma level qualifications offered by any Australian RTO.
ENTRY REQUIREMENTS
[Age Requirement]: Be 18 years old or over.
[Knowledge Requirement]Students who intend to enrol in this course must prove their successful completion of Australian Year 12 (or above) or international equivalent, or has completed any Certificate III level qualifications under AQF (LLN test is required if the applicant's qualification is not in care or community service field), or has relevant experience in personal care/community service field for more than 1 year.
[English Requirement]: For international students, IELTS overall 5.5 or its equivalent (TOEFL/PTE/Cambridge English are acceptable), OR complete Australian ELICOS course at upper intermediate level, OR complete any AQF Certificate III course (or above) taught in English, OR pass the UCA English placement test at upper intermediate level (at least 60 points out of 100) unless your nationality is the US, UK, New Zealand, Canada or Ireland.
[Physical Fitness Requirement]All students need a reasonable level of physical fitness as the role involves direct personal care that involves physically assisting clients which involves bending and manual handling tasks.
COURSE STRUCTURE
Duration: Domestic Students - 40 tuition weeks for classes (No break included) The course consists of 18 units, students need to complete all units and the work placement to finish this qualification.
Duration: International Students - 40 tuition weeks. (52 Weeks include break) The course consists of 18 units and is clustered into 4 groups in order to be delivered within 4 terms of full-time study load. The term duration is 10 weeks.

Please refer to the unit description on https://training.gov.au/Training/Details/CHC43015.
Note: please refer to the prior to enrolment kit for the course fee, cancel & refund policy, the enrolment term and condition, and the student welfare support service provided.
Total number of units = 18
Number of Core Units: 15
Number of Elective: 3
*120 hours Job Placement is required for completing this course
CORE UNITS
CHCDIV001 Work with diverse people
CHCLEG003 Manage legal and ethical compliance
HLTAAP001 Recognise healthy body systems
HLTWHS002 Follow safe work practices for direct client care
CHCADV001 Facilitate the interests and rights of clients
CHCAGE001 Facilitate the empowerment of older people
CHCAGE003 Coordinate services for older people
CHCAGE004 Implement interventions with older people at risk
CHCAGE005 Provide support to people living with dementia
CHCCCS006 Facilitate individual service planning and delivery
CHCCCS011 Meet personal support needs
CHCCCS023 Support independence and well being
CHCCCS025 Support relationships with carers and families
CHCPAL001 Deliver care services using a palliative approach
CHCPRP001 Develop and maintain networks and collaborative partnerships
ELECTIVES
HLTAID003 Provide first aid
HLTHPS006 Assist clients with medication
HLTHPS007 Administer and monitor medications
FEE STRUCTURE
On your letter of offer, you could find your payment schedule, normally you will be required to pay your first term tuition fee as the deposit before commencing the course. Course fees include the enrolment fee, materials and access to equipment. Student must supply their own clothes and transport. Textbooks and replacement materials are extra. Fees are payable by Cheque, Money Order, Cash, Internet or Bank Deposit. Other arrangements for payment may be organised based on individual needs.